Sex Toy Reviews
Sex Toy Sofa offers real, honest and first hand reviews of a wide variety of sex toys. We are sent sex toys to vigerously test and we showcases the rests to you, letting you know what is worth buying and what is not. We test a huge range of must-have sex toys ideal for straight, gay, lesbian or bi-sexual men and women. We also write about hot new releases, the best adult toys available and about discount codes and great value special offers.
---
Friday 12th September 2014
I am sure it has been scientifically proven (and if it hasn't then it ought to be) that oral sex is so much more exciting for both partners when it tastes good. Whilst some like the au naturel taste of a blowjob for others it is off-putting.
---
Friday 5th September 2014
Not so long ago when you thought of flavoured condoms you immediately would have thought of strawberry, banana and orange. For some reason these have been the staple condom flavours that manufacturers seem to have stuck with.
---
Tuesday 3rd December 2013
In my final review in this mini series I have been lucky enough to get my hands on a Bathmate Hercules. Strawberry Blushes sent me this to review and I have heard great things about it, most notably that it's one of the few penis extension toys where results can be seen quickly. So did it live up the hype?
---
Friday 15th November 2013
A few weeks ago we were sent a copy of Bedded Bliss : A Couple's Guide to Lust Ever After by Cleis Press in America. They had noticed a distinct lack of erotic book reviews on the site and it's true to say whilst we've reviewed our fair share of sex toys we've never had the chance to review some erotica.
---
Friday 15th November 2013
I reviewed the original TENGA egg male masturbator back in 2009 (how time flies) and recently learnt that they had been re-invented as a "hard boiled" range. Eager to find out what the differences were Strawberry Blushes very kindly sent me over a TENGA Surfer Hard Boiled Egg for review.
---
Friday 25th October 2013
It's been a while since I've had the chance to try out some great sex toys and post my results here online but thanks to the wonderful peeps at Strawberry Blushes they've sent me a stash of male sex toys to try out and review. The first is the Pipedream Extreme Peek-a-boo Pussy, a budget-friendly hand-held masturbator from the same people that make the Fuck Me Silly range of sex dolls.
---
Wednesday 17th July 2013
I was contacted today by a television production company who are working on a new TV series for Channel 4.
---
Friday 12th July 2013
When I heard TENGA were releasing a range of toys for girls I was so excited! I love using the TENGA eggs and masturbators with hubby and they make him squirt very quickly so I know they must be fun for him. But us girls have been left out for far too long – well until now that is.
---
Monday 3rd June 2013
Ever since its launch I have been lusting after the LELO Smart Wand, pining to try out its party trick of being touch sensitive. I thought this was forever to be a dream until out of the blue Ann Summers kindly sent me one to review to coincide with the re-launch of their Pleasure Emporium, their online sex toys shopping area. Featuring their own range of high quality products and a selection of premium branded toys, the new look Pleasure Emporium looks great and being privileged enough to test and review a LELO Smart Wand (a current bestseller over at Ann Summers) is a bonus.
---
Friday 3rd May 2013
I've heard great things about the American range of OXBALLS male sex toys and had read some positive reviews but hadn't managed to get hold of one. Step in Esmale who stock a massive range of OXBALLS toys for delivery within the UK. They kindly sent over a OXBALLS Cocksling Cock Ring (Yellow) for me to try out and review for myself. Here's what I made of it.
---
Poll
Take part in our fun quiz. We would like to know, What Is your sexual orientation?
If you have a Twitter account please follow us at @SexToySofa to keep up-to-date with the latest news and sex toy reviews!.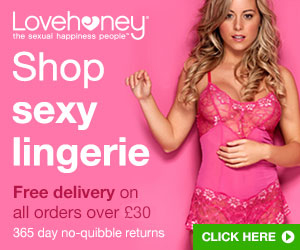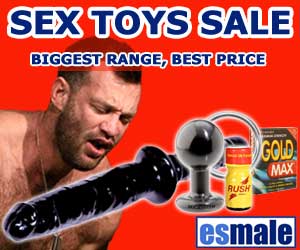 Sign Up For Our Free Newsletter!
Just tell us your first name and email address and we'll keep you up to date with news, reviews and competitions. It only takes a few seconds!
We never sell your details or pass them onto anyone. We don't spam either. We only need your first name and this is kept private too!
By signing up, you agree to our privacy policy and prize draw terms.