Erotic Gadgets (Page 1)
4 articles have been written about Erotic Gadgets. Here are articles 1 to 4.
First off, many thanks to Sex Toys who have become the latest sex toy retailer to support us in our endeavour to provide accurate user sex toy review. We've had a lot of feedback suggesting that our blend of telling it like it is, together with real photos is a combination that is loved by our readers.
Sex Toys have sent over a box of goodies for me to try out and I'll be posting these reviews online over the course of the next week or so. Today I start with the Oh Mi Bod Club Vibe, a sex toy designed to be used in a night club!
What They Have Said About It
This is what they had to say about the product:
Club Vibe is about to rock your world! Whether you want to get off at the nightclub, to your ipod or in your bedroom, this product is guaranteed to take you away. Slip on the comfortable thong with lace trim and slip the bullet inside whilst clipping the controller on your waist. Now choose your vibrating mode.

Three modes include: Ambient (Vibrates to the sounds around you. Whether it be music or your lovers voice, your orgasms will be tuned in to your surroundings to take you to another level), Music (vibrates to the beat of your ipod, iphone or mp3player) and Manual (choose from 7 vibration patterns and control them using the control pad)
---
I've got a secret to share. For the last few weeks, I've been testing out the raved new sex toy, the JeJoue SaSi, an "oral sex" toy!
It's received a whole host of positive feedback and I wrote about the launch a while back. That's all good and well but if I haven't tried it, it's not worth buying
. Naturally, the kind people at JeJoue sent over a SaSi to try out. This is the tale of how I got on.
JeJoue SaSi Reviews
The JeJoue SaSi has received tremendous coverage in the world's media. It's recently won Cosmopolitan magazine's Best Sex Toy of 2009 award. To win something like that, the SaSi really has to stand out from other sex toys.
With this in mind, I built up my expectations. For a major publication to be hailing the SaSi as the best toy of the year it means it consistently impressed everyone involved in making that decision. The best thing I'd heard about the SaSi was that if the TV programme Sex and the City was still running, Samantha would own one. Watchers of the hit series know that it must be good to get Samantha's accreditation.
With all that in mind, I unboxed the SaSi.
---
Next to be tested is the iBuzz Two Vibrator - Music Activated Sex Toy from LoveHoney an ingenious idea that combines a sex toy with the power of your music collection on your MP3 player.
The Sales Pitch
This is what they had to say about the product:
As seen on Friday Night with Jonathan Ross! Recommended in The Times! Cheaper and better than the high-street rip-off! The best-selling iBuzz music-activated iPod sex toy is the only vibrator designed to let couples share the music and share the love!

Plug in 2 sets of headphones, twin bullets and his-and-hers skin-safe stimulators!

iBuzz Two is the world's first music-activated sex toy for couples. Plug in two sets of headphones and you and your partner can simultaneously listen to your music and enjoy the sensations from two vibrating bullets. With a skin-safe rabbit stimulator for her and a cock ring for him, only iBuzz Two gives you music-activated vibrations, 4 pulsing patterns and 11 speeds for pitch-perfect orgasms.
---
Long distance relationships can be tough. Work hard enough at them and they are possible. But masturbation can be a lonesome task, especially if you are missing your partner.
Never fear because Sex Toys have the solution - mobile phone powered sex toy gadgets! That's right, you can have phone sex with your partner no matter how close or far away they are!
Here's my selection of 5 phone sex toys.
Ring a Buzz
When you receive a text, this vibrating bullet pulsates for around 20 seconds. It's a great way to use your free texts on your contract mobile phone
A phone call will result in a continuous vibration for the length of the call, plus another 20 seconds after. You and your partner can talk dirty to each other whilst your bullet can be used to pleasure your vagina or clitoris. It's your choice what you do with it but you can be guaranteed of a very good time!
If the unfortunate timing of running out of credit happens just when you're ready to climax, panic not as this bullet can be switched on manually so you can use it as a normal sex toy as well.
It's got several pre-programmed vibration patterns so you can experiment and see what's right for you.
Search Sex Toys for N5040
Standard price at time of writing: £29.95
Click here, join the 'I Love Sex Toys Club' on the bottom right hand side and get this for just £26.96
---
1
Poll
Take part in our fun quiz. We would like to know, What kind of job is your favourite?
If you have a Twitter account please follow us at @SexToySofa to keep up-to-date with the latest news and sex toy reviews!.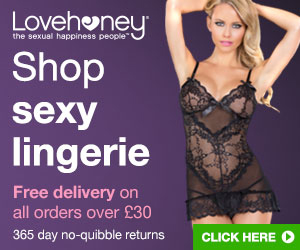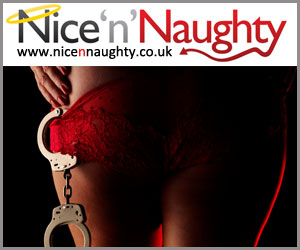 Sign Up For Our Free Newsletter!
Just tell us your first name and email address and we'll keep you up to date with news, reviews and competitions. It only takes a few seconds!
We never sell your details or pass them onto anyone. We don't spam either. We only need your first name and this is kept private too!
By signing up, you agree to our privacy policy and prize draw terms.