You are here: Home > October 2008 > Christmas 2008 Sex Toy Competition With 6 Sets Of Prizes!
Christmas 2008 Sex Toy Competition With 6 Sets Of Prizes!
Ho ho ho - it's either Santa getting closer or an orgasm backwards (oh, oh, oh)!
The Fleshlight Mouth competition has closed and we've contacted the winner. If it wasn't you and you would like to see how soft the Fleshlight feels for yourself, head on over to any of our top sex toy shops, such as Love Honey, Sexshop 365 or Sex Toys. They all offer the Fleshlight at very similar prices so it more or less comes down to what free sex toys you can get and how much delivery costs.
Christmas Competition
The end of October does seem a funny time to be announcing a Christmas competition but there's a good reason - we are closing this one a little before Christmas so you can have your toys to play with before the Christmas break! How thoughtful!
This time, unlike our We-Vibe competition and our Fleshlight competition, we're giving away 6 different bundles of prizes!
How To Enter
Just subscribe to the newsletter on the right hand side of this page. You'll need to confirm your email address before you are considered a subscriber.
The whole process takes a couple of minutes and is very easy to do.
Current subscribers are already entered into this draw!
What Are The Prizes?
We've six bundles of prizes to give away.
Bundle 1, Sponsored by Sexshop 365
We've got a pink pole dancing kit to give away to one lucky subscriber care of Sexshop 365. The pole dancing kit comes complete with a pink pole, an instructional DVD, feather boa, garter and fake money.
Click here for the Sexshop 365 product sales page
Price at time of writing: £99.95
Bundle 2, Sponsored by LoveHoney
This bundle comprises of two fantastic vibrators. The first is a Mr Big vibrator - inspired by the film Sex And The City. If the 'standard' rabbit vibrator just doesn't do anything for you, try this beast! It comes with a pink satin 'Carrie' bag and a multitude of settings to keep you entertained.
Click here for the LoveHoney product sales page
Price at time of writing: £24.99
The second vibrator is a purple Love Bunny. It's an innovative clit vibrator that also combines the power of Facebook, letting you flirt with other bunnies in so-called Bunnyworld!
The vibrator is cleverly designed and uses the famous bunny ears to provide excitement to the clitoris and other sensitive areas.
Click here for the LoveHoney product sales page
Price at time of writing: £9.99
Bundle 3
8" Intimate Intruder anal vibrating probe
Dolphin 16 rabbit vibrator
Wireless, remote control rabbit vibrator
Casey's Glow In The Dark Stroker Kit (3 x male masturbators)
Chocolate Clone a Willy Kit
Reliever Velvet Touch vibrator
Lady Finger vibrator
Disposable cock ring
Black mesh thong
Black sheer mesh wrap (Medium/Large)
Animal print halterneck dress
Bundle 4
Dolphin 16 rabbit vibrator
Waterproof bullet vibrator
Sparkling Clear glitter rabbit vibrator
Casey's Glow In The Dark Stroker Kit (3 x male masturbators)
Reliever Velvet Touch vibrator
3 dotted condoms
6 XL condoms
Heavy metal anal beads
Swirl Marble vibe
Black G-String
Ben Dover official merchandise "Film Crew" t-shirt (Medium)
Bundle 5
Rockin' Rabbit cock ring with clit stim
Beaded bunny vibrator
Pure flesh vibe
Lever action penis pump
Envi sex doll (for men)
Thai beads
Disposable cock ring
Leather and rubber ball gag
2 XL condoms
3 smooth condoms
White mesh thong
Cottelli Collection Chiffon Robe (Large / Extra Large)
White sheer mesh wrap (Medium/Large)
Bundle 6
X Factor Extra Large Penis Pump (it's huge!)
Thai beads
Passion Wave Jack Rabbit vibrator
Pure flesh vibe
Embrace Night Moves flexible vibrator
KLY lubricant
Water Soft Mount Vibrator
Swirl Marble vibe
Disposable cock ring
3 fruit condoms
3 ribbed condoms
Red mesh thong
Black waspie (more or less a cut down version of a corset)
Black fishnet body suit
Can I Choose What I Win?
I'm afraid not. Prizes will be allocated to the draw number - so the first person who wins will win Bundle 1 and the last will win Bundle 6.
Bits & Bobs About The Competition
The closing date is Wednesday 10th December 2008.
Remember that you need to activate your newsletter subscription by clicking on the link contained within the email you receive. You have 7 days to do this from the date of receipt else your details are automatically removed. You need to activate your subscription by 2359hrs on the closing date to qualify for this prize draw.

Batteries not included.
This prize draw is run in accordance with our prize draw terms and our privacy policy.
---
Poll
Take part in our fun quiz. We would like to know, What kind of job is your favourite?
If you would like to help us review more sex toys, please consider buying something from our Lovehoney wish list or our SexToys.co.uk wish list. Also, if you have a Twitter account please follow us at @SexToySofa to keep up-to-date with the latest news and sex toy reviews!.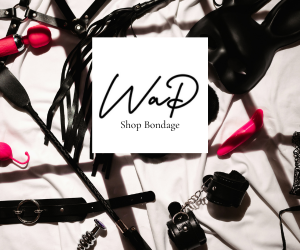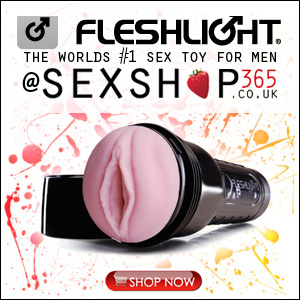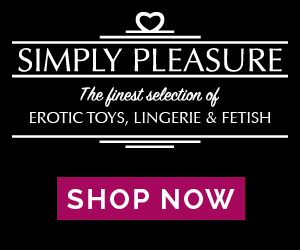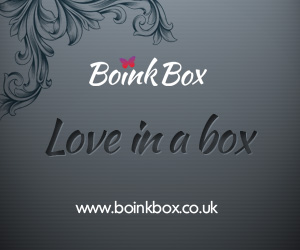 Sign Up For Our Free Newsletter!
Just tell us your first name and email address and we'll keep you up to date with news, reviews and competitions. It only takes a few seconds!
We never sell your details or pass them onto anyone. We don't spam either. We only need your first name and this is kept private too!
By signing up, you agree to our privacy policy and prize draw terms.