You are here: Home > November 2011 > Christmas Present Ideas 2011 From Sex Toys
Christmas Present Ideas 2011 From Sex Toys

We asked the lovely Cara over at Sex Toys to put together a list of the top ten sex toys and sexy gifts she reckons would be best-sellers this Christmas. Eagerly accepting the challenge, she delved into the thousands of sex toys and gifts Sex Toys sells and plucked out her ten favourite festive treats.
LELO Lyla
What does it do - LELO is renowned for creating luscious designer sex toys that consistently pleasure and excite your body but that also please the eye. Their attention to detail means they have some of the best looking sex toys available. LELO Lyla is a premium 6 function remote control egg ideal for intimate solo or couples play. It can also be used externally for teasing erogenous zones.The remote control works up to 12 metres away and is controlled using the innovative SenseMotion technology - change the functions by tilting, shaking or moving the controller.
Who's it for - Women, but is great fun when controlled by your partner
Where to buy it - You can buy the LELO Lyla here.
REV1000
What does it do - The REV1000 is an innovative male masturbator that uses rotation movement to excite and stimulate the penis. A jelly sleeve rotates around and loads of soft jelly nodules tickle and tease the penis as they rotate around. There are 7 functions to choose from, each offering 7 speeds. This sleek sex toys has been designed to be discreet to store, easy to handle and control and amazing to use.
Who's it for - Men
Where to buy it - You can buy the REV1000 here.
I.O.U A Merry Sex-Mas
What does it do - if you are looking for a fun novelty gift for your partner then look no further than the I.O.U A Merry Sex-Mas booklet of vouchers. This fun novel book features 25 erotic coupons with 25 ideas on how to heat up the holidays. Featuring ideas such as a body massage and the best oral sex they've ever had, this novel gift is a great way to entice your partner this Christmas.
Who's it for - Your partner
Where to buy it - You can buy the I.O.U A Merry Sex-Mas booklet here.
HO HO HO! Christmas Set For Him
What does it do - Why should women have all the fun dressing up in skimpy outfits for the pleasure of their partners? Give him the gift of some special underwear perfect for Christmas morning or night! Make your very own sexy Santa by giving him a pair of silky red boxer shorts (with white trim) and a Santa ha. It's a perfect compliment if you've got the Mrs Claus outfit or if you fancy making him do the sexy dancing this Christmas. Just remember to ask him to make you "Ho Ho Ho"!
Who's it for - Men
Where to buy it - You can buy the HO HO HO! Christmas Set For Him here.
Santa's Coming Stocking
What does it do - Here's a Christmas stocking full of treats for the boy and girl who have been naughty this year. Full of loads of sex toys for him and her, this stocking is a great gift for couples. The toys are delivered inside a Christmas stocking which doubles up as a bag. There's even a lock and key to keep them all safe! Inside this Christmas stocking is (here goes, deep breath!): A vibrating Finger Fun Massager; A Silicone Love Ring; A slim butt plug; Edible Body Paint; Warming Massage Lotion; Love Eggs; A Vibrating Bullet; Fun Santa Pen; A Condom Lollipop; Sex Toy Cleaner; Keychain Lube; and a Satin Love Mask.
Who's it for - Couples
Where to buy it - You can buy the Santa's Coming Stocking here.
LELO Tiani
What does it do - Here's the second product from LELO in the list but this one is designed especially for couples. Made from supremely luxurious, velvety smooth silicone, the Tiani adjusts easily with a bending motion to fit inside the you with the vibrating tip on your clitoris. Your partner can the penetrate you alongside the toy (it's not obstructive in the least) and the vibrations can then travel along the penis stimulating both of you at the same time. This is LELO so it doesn't stop there as it comes with the innovative SenseMotion remote control as featured with the LELO Lyla.
Who's it for - Couples
Where to buy it - You can buy the LELO Tiani here.
AMOUR Be Mine Cuddle Massage Kit
What does it do - Ah, here's a cute and cuddly gift set for us girls.The set comprises of a soft plush teddy bear, a waterproof vibrating massager and pheromone infused massage oil. Get your partner to pour the massage oil on to you and massage away all the stresses of Christmas Day. They can then use the mini massager (complete with 4 interchangeable massage heads) to excite your clitoris and bring you to orgasm. The cuddly teddy bear is great for snuggling with afterwards.
Who's it for - Women
Where to buy it - You can buy the AMOUR Be Mine Cuddle Massage Kit here.
Vajazzle Kits
What does it do -The girls in The Only Way is Essex (TOWIE) have thrust the concept of Vajazzling into the mainstream and now you can buy these handy kits to sparkle up your vagina. These kits contain preformed designs with a sticky backing.Simply apply these to a clean shaven pubic mound for a Vajazzle to be proud of. Surprise your partner and encourage them to take a close look, preferably licking your clitoris whilst they're down there!
Who's it for - Women
Where to buy it - You can buy the Vajazzle kit here.
Christmas Diamond Bling Vibe
What does it do - Add a touch of glam with this gorgeous little vibrator gift. Beautifully packaged, this little vibrator will make the perfect gift for somebody that's a little bit naughty but loves all things sparkly. The reason being that this festive red silky smooth multi-speed vibrator is encrusted with dozens of rhinestones around the base. The small yet powerful vibrator is beautifully wrapped with a bow making it a perfect gift for your partner.
Who's it for - Women
Where to buy it - You can buy the Christmas Diamond Bling Vibe here.
Adult Mistletoe
What does it do - Misstletoe is the international symbol for a kiss and is usually hung up somewhere so that someone can steal a kiss from someone they fancy or admire in the spirit of Christmas. This cheeky gift set is a little more grown up than that and encourages your partner to kiss your fella! This rude novelty gift set contains a twig of artificial mistletoe and a festive red condom!
Who's it for - Men, but requires the assistance of a partner!
Where to buy it - You can buy the Adult Mistletoe here.

---
Poll
Take part in our fun quiz. We would like to know, If you could only have one which would it be?
If you have a Twitter account please follow us at @SexToySofa to keep up-to-date with the latest news and sex toy reviews!.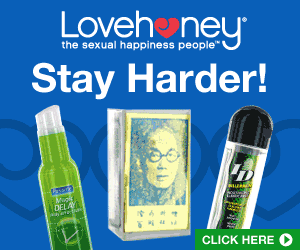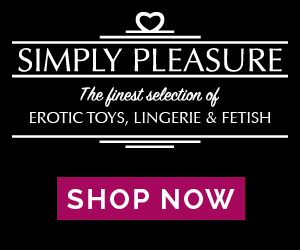 Sign Up For Our Free Newsletter!
Just tell us your first name and email address and we'll keep you up to date with news, reviews and competitions. It only takes a few seconds!
We never sell your details or pass them onto anyone. We don't spam either. We only need your first name and this is kept private too!
By signing up, you agree to our privacy policy and prize draw terms.