You are here: Home > November 2011 > Loving Joy REV1000 Review
Loving Joy REV1000 Review

There has been a buzz on the Internet that new male sex toy is coming. Known only as the REV1000 the details are very vague and sketchy. We've worked our magic and the kind people at Sex Toys rushed one to me to test and try out in time for the launch on 1st November 2011. By the time this review goes live the big unveiling would have happened so here's a first hand review of the Loving Joy REV1000.
This is what they had to say about the product:
The REV1000 is a ground-breaking masturbator, designed to bring male sex toys firmly into the 21st century. With 7 speeds and 7 functions, it offers an incredible 49 different pleasure combinations, all created to give a wide range of pleasure sensations. Unlike other masturbators on the market, it's sleek, discreet and incredibly easy to use – perfect for both seasoned thrill seekers, and those looking to dip their toe into the world of sex toys.
How It Arrives
The REV1000 comes boxed in a sleek black cardboard box. Only the name adorns the front and sides of the box not giving any clue as to what is held inside. The witty strap-line "a revolution in male pleasure" hints to what product is contained within.The rear of the box is crammed with product features:
Powerful motor
7 speeds
7 functions
49 different ways for pleasure
Soft TPE inner sleeve
Easy cleaning
Rechargeable battery
Easy grip hand;e
Battery charger included
International adapter included
The front of the box is magnetically held closed and lifting this reveals the blue inner with a window on the toy enclosed.
Opening the box reveals a plastic try that holds the REV1000 sex toy. There's also a narrow long cardboard box that contains the charger, adapter, a spare textured insert (it looks similar to the fitted one but I think it is slightly different), a sachet of lube and an instruction manual.
How It Performs
The REV1000 looks broadly like a kitchen gadget with a long thin handle attached to a cylindrical tube. It comes in a sleek black colour with a silver toned control panel located at the top of the handle.
So what is the REV1000 exactly then? This idea behind the REV1000 is to offer men a toy that they can play with alone. According to Sex Toys only 21% of men have used sex toys alone and this is something that the REV1000 aims to transform. The girls have rabbit vibrators and now men have the REV1000.
The REV1000 is a male masturbator that features a revolving soft jelly inner, designed to pleasure the penis. It's supplied in a discreet looking case that looks masculine and non-intimidating - even the name is very masculine. The REV1000 appeals to the gadget loving male nature. It has 49 functions to choose from, has a unique masturbation technique and looks cool and modern.
The REV1000 is coated in a soft material and features a dome (where you insert your penis) and a protruding handle making it really easy to hold and use. The end cap twists off the dome revealing a black jelly circular opening. After liberally lubing up with the REV1000 and your penis you insert your penis into the sex toy and turn it on. The soft jelly insert spins around in accordance with the speed and motion pattern selected. For best results I found it's best to start off in a slow pattern and then speed up as you get closer to orgasm. Changing the rotation mode adds unpredictability to proceedings.
A criticism comes with the buttons. More than once (I didn't learn my lesson) I pressed the speed increase button when on the maximum speed and it loads the next speed in the sequence - the slowest speed! The button simply cycles through the speeds on a constant loop. Whilst this is handy with the rotation modes buttons I found this lead to disappointment with the speed button. I would have preferred to see the speed button lock at the maximum speed. It's only a small niggle though.
The jelly insert is covered in loads of protruding nodules and as the sleeve rotates each one laps at your penis. it you are well endowed then the back of the sleeve is covered in raised nodules that also add a different sensation.
I found that the REV1000 needs a lot of lube. The first time I used it I didn't put on enough and found that the movement caused friction. It's eased with plenty of lube but it's worthwhile lubing up the jelly sleeve AND your penis for maximum pleasure.
In terms of performance, it is very different to both pumping male masturbators (such as the TENGA Flip Hole or the Spider Male Masturbator) or to vibration based male masturbators (such as the Fun Factory Cobra Libre). Comparing it to these would be wrong as the REV1000 uses rotation to excite the penis, focussing on the most sensitive part (the glans). Personally it was enjoyable but I couldn't achieve orgasm with it. I would have liked to see vibration added to it though this would have undoubtedly reduced the battery life.
Clean up is a breeze and gets you closer to the gadget core of the REV1000. The outer O-ring and black semi transparent plastic case rotates off exposing the soft jelly insert inside it's cage. This is held onto the hand simply by the means of a strong magnet. The cage pulls off and can be easily washed. The REV 100 is not waterproof so you can't wash it would pulling the cage off the device.
The battery life is very good. The REV1000 features a rechargeable 3.7v lithium battery. The first charge should be of 8 hours but according to the manual only an hour is needed each time thereafter. A full charge equates to approximately 40 minutes of continuous play at the maximum speed, extended if slower speeds are used.
Sex Toys research shows that 82% of men who tried the REV1000 believe it is the best sex toy they have ever tried. Personally I think it is a clever sex toy and is different to other male masturbators. As I couldn't achieve orgasm with this toy I would have to join the other 18% but that doesn't mean this is a bad toy. It has its place and is innovative in its own right. It is an easy to use sex toy that is easy to hold and easy to control. It is relatively lightweight and is very pleasurable to use. In terms of pleasure it certainly delivers thrills dissimilar to other styles of male masturbators.
The REV1000 also features a rechargeable battery with a great usage life. It comes in a box that screams "Christmas gift" or "birthday present" and is perfect for all types of men, thanks to its non-intimidating design and gadget feel.
Summary
Uses rotation to excite rather than a pumping action
7 speeds and 7 functions so there are 49 combinations in total
Discreet case
Gift-worthy packaging
Easy to hold handle with easy to use buttons
The mode and speed buttons are continuous so if you try to increase the speed at the top most level it goes back to the slow mode which is a little disappointing when you are approaching orgasm!
Sensation is entirely different to pumping male masturbators
Requires a lot of lube
Sex Toys Price Comparison
Here's the latest prices we've found in our REV1000 price comparison, helping you to find the cheapest sex toys:

---
Poll
Take part in our fun quiz. We would like to know, What Is your sexual orientation?
If you have a Twitter account please follow us at @SexToySofa to keep up-to-date with the latest news and sex toy reviews!.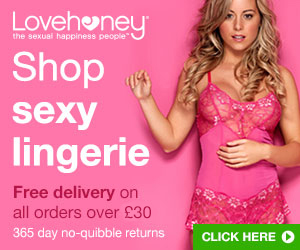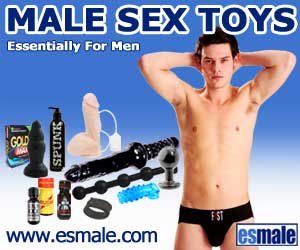 Sign Up For Our Free Newsletter!
Just tell us your first name and email address and we'll keep you up to date with news, reviews and competitions. It only takes a few seconds!
We never sell your details or pass them onto anyone. We don't spam either. We only need your first name and this is kept private too!
By signing up, you agree to our privacy policy and prize draw terms.