You are here: Home > December 2012 > Nexus Revo 2 Review
Nexus Revo 2 Review
Around this time last year I was fortunate to try out an innovative new prostate massager care of Nexus called the Revo (homework time if you've been hiding under a rock and have not heard of the Revo). This year they've launched a new superseding version which Nexus claims is better, thanks to incorporating the results of user feedback. The Nexus Revo is an innovative prostate massager which unlike other massagers features a rotating head, which has been designed to rub your prostate gland repetitively, offering unbelievable orgasms. As it's a mechanical toy you don't need to constantly rock the massager inside you like the alternatives, this does all the hard work for you.
The Revo 2 has already won awards including the Erotixxx award for Best Love Toy Deign and now they want to hear user feedback, hence why they sent one over for me to try out and offer my opinions. Here are my thoughts.
This is what they had to say about the product:
The Nexus Revo 2 is the next step in male pleasure technology, created to enable the user to reach new heights of orgasmic bliss through the power of prostate massage. Utilizing innovative mechanics, the rechargeable Revo 2 features unparalleled functionality combined with a sleek design. The Revo 2 features an independently moving head which rotates inside the body to give a deep, thorough massage straight to the prostate. A powerful vibrating external arm adds another dimension of sensation with its variable stimulation settings. The ultimate in male G- Spot satisfaction, the Nexus Revo 2 will take you to new heights of experience. The Revo 2 is fully rechargeable, with over 4 hours of play with every charge. Each toy comes with a unique charging pad and universal USB cable which allows the user to charge their Revo 2 from their PC or Mac.
How It Arrives
The Nexus Revo 2 arrives in a smaller, more compact box but still retails all the appeal of the original packaging. It comes in a black cardboard box which is wrapped with a black cardboard sleeve. The name "Nexus Revo 2 Recharged" is printed in white on the sleeve with a shiny black version printed on the actual box itself.
The sleeve features plenty of information on the rear in several languages, with the named highlights being:
6 stimulation modes
2 head rotation speeds
Ergonomically contoured
100% silicone shaft
Rechargeable
Splashproof
The lid of the cardboard box lifts off to reveal the Revo 2, nestled in a firm plastic insert and covered with a plastic film lid. Underneath the plastic tray you'll find an instruction manual, a storage pouch, an authenticity card and a USB charging lead.
In a Nutshell: Nexus Revo vs Nexus Revo 2
Both feature a silicone shaft.
Both offer strong vibrations, though the head movement on the Nexus Revo 2 seems way more powerful and sturdy.
The original Revo offered head rotation, plus a choice of two vibrating modes. The new version offers a choice of two speeds of head rotation and two types of vibration modes.
The original required 2 AA batteries whereas this new version is rechargeable via USB.
I really liked version one though I knew there was room for improvement.
The improved motor feels a lot more powerful to me, and is much more able to perform simultaneously whilst withstanding "clenching". Perhaps the internal mechanics have changed or perhaps the nifty new rechargeable battery can deliver more power. For me this is the best new aspect about the Nexus Revo 2.
The rechargeable battery (a Li-polymer 3.7V 1500mAh battery) is recharged through a USB cable. This connects to your PC or Mac computer and it takes around four hours to deliver a full charge, offering up to two hours of play time. For convenience you could try plugging this into a USB mains plug adapter (you might have some of these for electronic devices such as Apple gadgets or an Amazon Kindle for example) as this should work with most of them.
The USB cable plugs into a dome on one end which then magnetically clips onto the Revo 2, charging through magnetism.
The vibration modes are simple. The head rotation moves at a choice of two speeds and there are a choice of two vibration modes as below:
Slow head movement only
Slow head movement with constant vibrations
Slow head movement with on-off pulsing vibrations
Fast head movement only
Fast head movement with constant vibrations
Fast head movement with on-off pulsing vibrations
For reference the slow speed moves at 23 rotations a minute (around one full rotation every three seconds) and the fast speed moves ar 35 rotations a minute (around one full rotation every two seconds).
The only downside is there's not a quick way to turn off the toy. Normally with one-button toys you push the button to turn the toy on and cycle through the modes. Then you push and hold the button for a few seconds to turn the toy off. Unfortunately, this approach hasn't been adopted by Nexus and so if you've climaxed to the "slow head movement only" mode, you need to cycle through the other five modes to the turn it off. It's inconvenient, but not disastrous.
How It Performs
As you can guess I'm a fan.
The head of the Revo 2 measures around 1.5 inches at the widest point (a highly specific 31.7mm according to Nexus). This means it can take a little bit of preparation and gradual insertion before you can start using the toy but it's worth it. Start by using a douche and then either enjoy playing with a gradually tapered dildo beforehand to get use to the size or start with the Revo 2 . Apply a healthy amount of water-based lube and gently insert into your anus.
It took me a while to insert it and then a few minutes to become accustomed to it in there. That's then when the fun began. Pressing the power button (raised so you can feel it rather than needing to see it - which happens to be a little tricky when inserted!) springs the rotating head into life. It feels completely different to regular prostate massagers which tend to be made out of plastic and require a movement finesse in order to deliver any form of real pleasure. This is different as it does that forf you. All you need to do is insert it and then let the Revo 2 pleasure you.
The innovative feature of this toy is its rotating head. It's very effective at what it does as it perfectly massages the prostate gland - offering a deep and thorough massage targeted straight at the prostate. The sensation of the rubbing of the toy against the gland is very pleasurable and unlike anything else I have experienced. If you've got the willpower then you really ought to focus solely on letting the Revo 2 work its magic but I couldn't resist giving a helping hand. The resulting orgasm was intense, and I could still feel my prostate gland tingle after I had remove the Revo 2.
Part of the base is a perineum massager which is covvered in raised nodules. When the vibrations start they are sent along this. When combined with the unique moving head it's tantalising great. I prefer vibration stimulation when it comes to prostate massagers and this ticks all the boxes.
The Revo 2 doesn't offer much in the way of visible changes but the extra power and vibration settings are brilliant. The innovative moving head targets the prostate gland perfectly whilst the perineum massager stimulates the penile area. If they could now invent a handjob or blowjob sex toy to parter with this (let's call it the Nexus Revo Evo!) then you'd have a legendary super sex toy on your hands. As it stands though, the Nexus Revo 2 is exactly how they explain it - the ultimate in male G- Spot satisfaction.
I'll leave you with my favourite photo which is a moody black and white depiction of the Nexus Revo 2. It looks very tempting doesn't it?
If you need me you know where I'll be... !
Nexus Revo 2 In Action
Nexus have uploaded a video to YouTube demonstrating the unique features which I've embedded below:
Summary
Soft silicone prostate massager
Revolutionary rotating tip which feels more robust and more powerful than the previous version
Strong vibrations with a choice of speeds
Powered by a rechargeable battery that requires charging via a USB cable (either connect to your PC/Mac or you could try using a USB plug power adapter that come with most electronic gadgets at the moment
Perfect for all types of user, from beginners right through to pros. If you've never experienced prostate massage then you don't know what you are missing out on!
This toy can be used by men as well as women, though t's been designed specifically to massage the prostate gland
It's still not fully waterproof despite being enclosed and using a magnetic charger so washing up is a little more tricky
Available with a grey base and a black shaft (as reviewed) or with a black base and a grey shaft.
Sex Toys Price Comparison
Here's the latest prices we've found in our nexus revo price comparison, helping you to find the cheapest sex toys:
---
Poll
Take part in our fun quiz. We would like to know, Which type of male underwear is the sexiest?
If you have a Twitter account please follow us at @SexToySofa to keep up-to-date with the latest news and sex toy reviews!.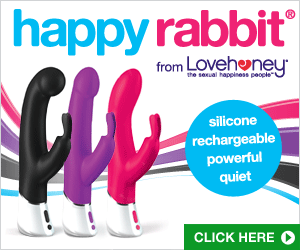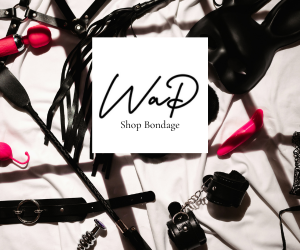 Sign Up For Our Free Newsletter!
Just tell us your first name and email address and we'll keep you up to date with news, reviews and competitions. It only takes a few seconds!
We never sell your details or pass them onto anyone. We don't spam either. We only need your first name and this is kept private too!
By signing up, you agree to our privacy policy and prize draw terms.